The ways in which the reader sometimes finds his book are truly amazing.
I was trying to remember the name of a completely different novel – actually, I intended to find The Kill Artist by Daniel Silva, but I forgot the author's last name, and the search on the keywords "book" – "Venice" – "killer" unespectedly gave me "Death in Venice" by Thomas Mann, which I preferred to read instead of the book I was looking for initially.
Frankly I did not quite manage to grasp my emotions of Thomas Mann's prose. On the one hand, everything he writes seems to be quite obvious, well-known and often met. But he expresses it so confidently and skillfully, adding to this a certain amount of quite modern details – well, in fact, what means the last hundred years on the scale of human self-knowledge! – and arranges his thoughts and extremely precise descriptions in such a way that the resulting whole text canvas looks quite convincing to the taste of the sophisticated modern reader.
Thomas Mann, exquisitely as a true master of the word, examined the mechanism of a love feeling, when some force makes a lover want to be near and strive to please the person he loved. A writer by the name of Aschenbach is confronted with love in its pure undiluted form and in amazement tries to comprehend it. The object of love is a surprisingly handsome boy who does not possess intellectual dignity, at the same time the subject of love – Ashenbach – is an educated refined person prone to introspection.
In this state of love intoxication, Ashenbach becomes especially susceptible to arts that would have seemed vulgar to him before.
Beauty wounds Ashenbach like the arrows of Cupid. And then, unconsciously dreaming of possible reciprocity, Ashenbach is forced to think how outwardly attractive he himself looks to other people. He goes up to his hotel room and looks in the mirror … Indeed, people appreciated and extolled him as a master in literature, but will that be convincing in the boy's eyes? Since the face that looks at him from the mirror is terrifying from an aesthetic point of view.
While polemicizing to himself with Plato's theses, Ashenbach admits with bitterness and amazement that poets are lustful in their desire to possess beauty.
Under the influence of love intoxication, the hero's value system changes. What seemed important before – comfort, the desire to write – suddenly became secondary.
The very scheme of love in the novel is reduced to the extraordinary power of beauty and naturalness over the intellect. As a result, the force of attraction of the intellect to beauty turns out to be destructive, and the intellect literally sacrifices itself for the sake of beauty .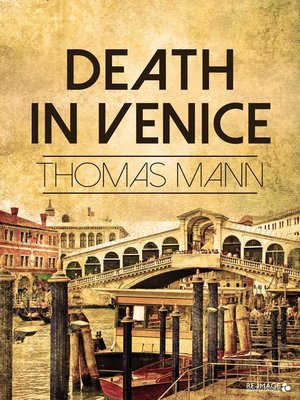 You may follow and like me